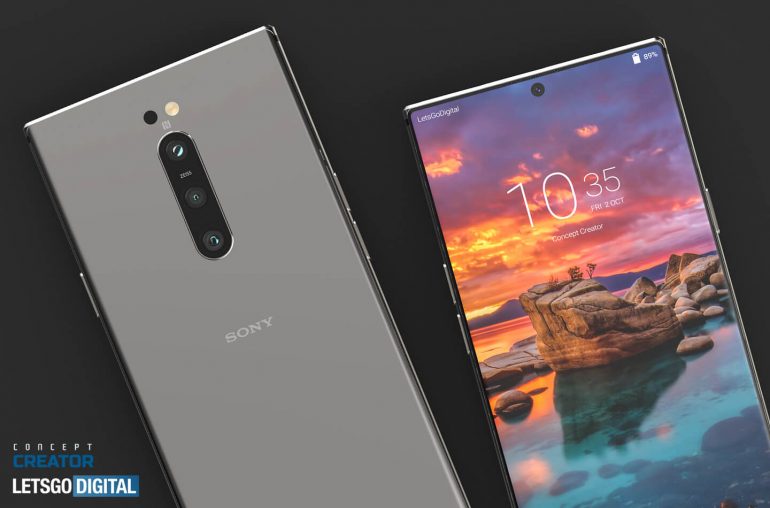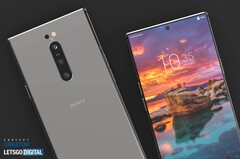 Reports from a few months ago touted the upcoming Xperia 5 II to be Sony's much-awaited compact flagship phone. A new leak may have put paid to those hopes, though, as while the Xperia 5 II paints the picture of an impressive premium phone, it doesn't quite seem to satisfy the conditions for "compact".
The Xperia 1 II finally got an official release date earlier this week, which means it's about time we set our sights back to the Xperia 5 II. Reports from a while ago claimed the Xperia 5 II would be the compact flagship enthusiasts had been waiting for since the Xperia XZ2 Compact, but a new leak may have thrown a spanner in the works.
Going by the new leak, the Xperia 5 II will sport a 6.1-inch display. Earlier reports claimed the phone would be a touch smaller at about 5.7-inch, with its 21:9 aspect ratio essentially making it a proper compact phone. Apparently not. It seems the Xperia 5 II will have the same display size as its predecessor, the Xperia 5. 
The physical dimensions are supposedly similar, too: 157x68x7.9 mm versus 158x68x8.1mm on last year's Xperia 5. This isn't the compact flagship the world has been waiting for, as it's even bigger than the iPhone 11 Pro and Galaxy S10e.  
The rest of the phone's specifications impress, though. It'll reportedly feature the same triple camera setup on the Xperia 1 II. In fact, the designs of the two phones are identical. That makes sense, as it's supposed to just be a smaller model. 8 GB of RAM and a Snapdragon 865 is said to be standard. 
The real win here, however, is the phone's battery, as it'll supposedly get its juice from a 3800 mAh battery. That's a big jump from the 3140 mAh unit on the Xperia 5.
We'll be sure to keep you updated on this. 
Exclusive: Sony Xperia 5 II
6.1 inch 21:9 FHD screen
157x68x7.9mm
Quad Camera: 3x12mp, 1xToF
3800 Mah Battery
5G
8GB RAM
Snap865
Xperia 1 II's Design pic.twitter.com/1O9nRE4jsJ

— Nodar Sikharulidze (@NodSikharulidze) May 29, 2020
Ricci Rox, 2020-05-30 (Update: 2020-05-30)