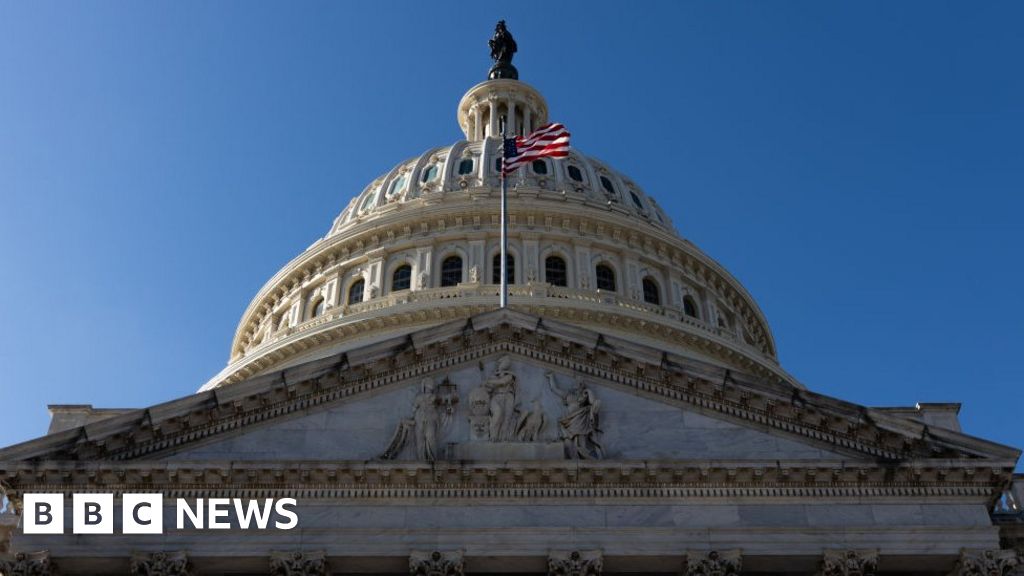 Utah Senator Mitt Romney is set to become the sole Republican to seek President Donald Trump's removal from office.
Mr Romney said the president was "guilty of an appalling abuse of public trust".
Not voting to convict him would "expose my character to history's rebuke", the senator said.
His remarks came before the chamber was expected to clear the president of the two impeachment charges against him.
In December, the Democratic-led House of Representatives charged Mr Trump with abuse of power and obstruction of Congress. He is accused of withholding military aide to press Ukraine for an investigation into Joe Biden, a Democratic rival, and obstructing the congressional investigation into his conduct.
Speaking on the Senate floor on Wednesday, Mr Romney said he would vote against Mr Trump on the abuse of power article, but not the obstruction charge.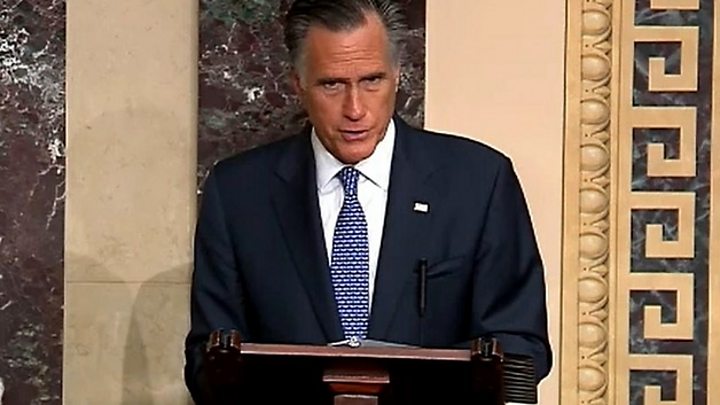 The senator accepted he would face the wrath of the president and perhaps Republicans in his own state, but his "inescapable conviction [was] that my oath before God demanded of me" a vote against acquittal.
"My vote will likely be in the minority in the Senate," Mr Romney added. But, he added, "I will tell my children and their children that I did my duty to the best of my ability, believing that my country expected it of me".
Mr Trump's fate will ultimately lie with American voters in November's election, added Mr Romney, who was the Republican presidential nominee in 2012.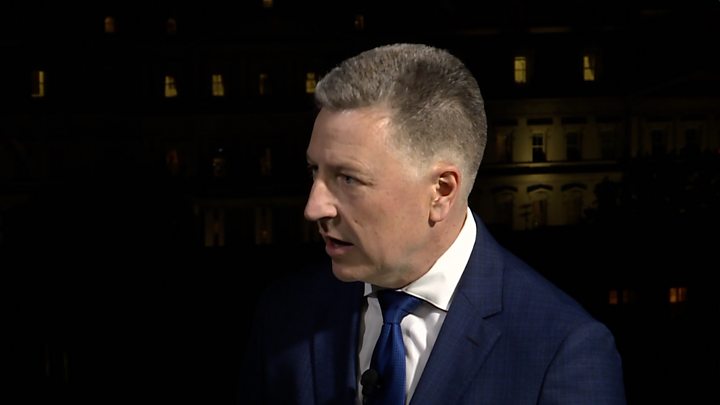 Mr Romney has long been a thorn in the president's side.
During Mr Trump's 2016 election campaign, Mr Romney publicly pilloried him as "a con man, a fake".
But after Mr Trump won the White House, he dined with the president-elect in the hope of becoming his secretary of state. Mr Trump ultimately picked someone else.
Romney knows he will be vilified
Mitt Romney's bombshell speech won't alter the outcome of this trial – Donald Trump will be acquitted. But what it does is deprive the president of an important boast – one that he's made again and again: that the Republican Party stands united against a partisan hoax got up by the Democrats.
Carefully and precisely the senator from Utah set out the case against Mr Trump. "The grave question the constitution tasks senators to answer is whether the president committed an act so extreme and egregious that it rises to the level of a high crime and misdemeanour." And then after a short pause he added: "Yes, he did."
He concluded that what the president had done in his dealing with the Ukrainians had been motivated by personal and political gain.
In the hyper-partisanship of today's Republican party, where fealty to Mr Trump is all important, Mr Romney will be vilified. And he knows it.
But he's done this with his eyes wide open. And not an ounce of regret.
Mr Romney, a former governor of Massachusetts, has stepped up his criticism of Mr Trump since becoming a senator in 2019. His seat is safe until 2024.
In 2016, Mr Trump won just 45% of the vote in Utah, a reliably Republican state, though opinion polls suggest support for the president has risen there since.
Minutes after Mr Romney's speech on Wednesday concluded, he was rebuked by Ronna McDaniel, his niece and chairwoman of the Republican national party.
"The bottom line is President Trump did nothing wrong, and the Republican Party is more united than ever behind him," Ms McDaniel tweeted.
Democrats have sought to convince members of the Republican-controlled Senate to convict Mr Trump and muster the two-thirds vote needed to remove him from office.
But despite Democratic hopes, Mr Romney's fellow moderate Republicans, Susan Collins of Maine and Lisa Murkowski of Alaska, have already said they will not convict the president.
On the Senate floor, Mr Romney expressed disappointment that his colleagues had chosen not to hear testimony from John Bolton, Mr Trump's former national security adviser, who is thought to have first-hand knowledge of the circumstances surrounding the Ukraine affair.
A manuscript of a forthcoming book by Mr Bolton reportedly alleges Mr Trump told him to help pressure Ukraine.
The claim would be the only time the president had been directly linked to the alleged scheme, but the Senate rejected a vote to hear from Mr Bolton as a witness.
Democrats, facing defeat in the trial, earlier suggested they could continue investigations against Mr Trump even if he is acquitted.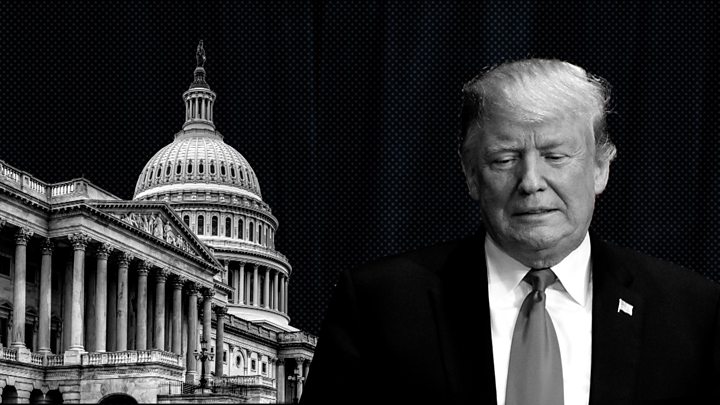 New York congressman Jerry Nadler said the House was "likely" to subpoena Mr Bolton for testimony.
Protests are expected to take place around the country on the final day of Mr Trump's trial.
A "Reject the Cover up Rally" is planned for Capitol Hill in the evening, as senators begin casting their votes.