If you are not entirely in the loop, regarding the upcoming generation of top-dog gaming consoles, here is a very rough and quick recap of recent events. A few days ago, Microsoft detailed its Xbox Series X hardware and yesterday Sony streamed a presentation of its own, detailing the upcoming PlayStation 5. This, naturally, re-ignited interest and discussions around both consoles and initiated a wave of comparisons, using the early, incomplete specs and info on both.
A little detail that garnered some interest recently has to do with optical audio output (S/PDIF) interface. Some of the early Xbox Series X units out there, like the one showcased during Microsoft's Game Stack Live presentation, have said port. While other known units don't. We can only assume that the particular technical tone of Sony's streamed PS5 presentation, initially intended for a developer crowd at GDC 2020, might have drawn attention to details like this. Regardless, IGN, apparently reached out to Microsoft and officials there confirmed that there will be no S/PDIF optical audio out on the Xbox Series X.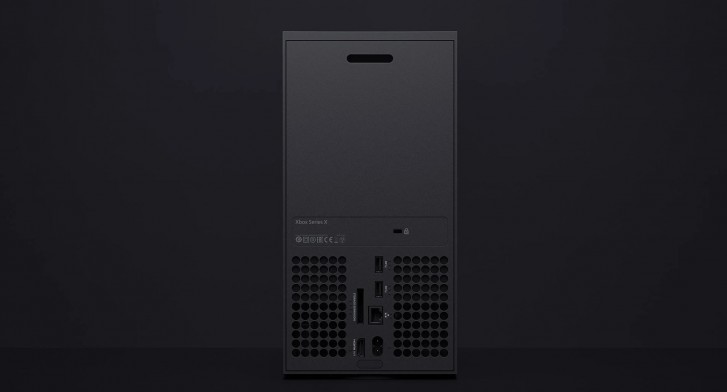 That's somewhat strange especially considering current Xbox consoles, even the cheaper Xbox One S, have said port. Instead, the Series X will entirely rely on its HDMI 2.1 ports, which has plenty of output bandwidth for both video resolutions, up to 8K and Dolby Atmos audio. That being said, the lack of a dedicated optical audio output is kind of a bummer or at the very least, a reason to re-wire some customer setups. If you are currently using direct audio output from an existing console to a speaker system, with no receiver or a modern TV in-between, you will have to re-think and re-work some things for the Series X. As per the official response : "Xbox Series X will include ports for Networking (Ethernet), HDMI out, Seagate Storage Expansion Card and three USB 3.1 ports."
@JezCorden @DMC_Ryan @digitalfoundry can you find out if the Spdif is officially on the series x its on the console they have on game stack live today pic.twitter.com/4IaumEy2pF

— Gamers United 2020 (@MasyerGaming) March 18, 2020
All this being said, we are still not exactly sure how the PlayStation 5 will handle its audio output either. Sony did brag about the advanced audio capabilities of the upcoming console in its presentation. Apparently, we can expect amazingly immersive 3D audio, via a custom Tempest audio engine and potentially even tuning on a per-user basis. So, definitely plenty to unwrap on both sides of the barricade, still.
Meanwhile we borrowed this nifty table from IGN that does a great job of comparing the specs that have been revealed so far.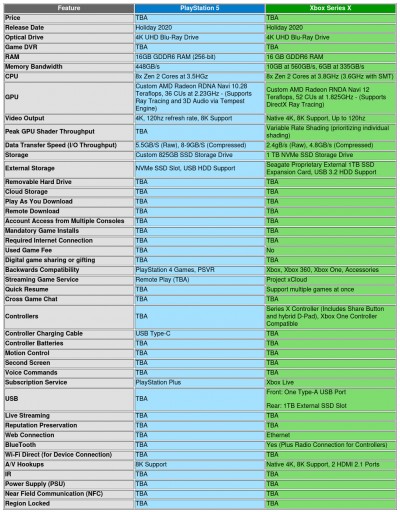 Xbox Series X vs PlayStation 5; what we know so far