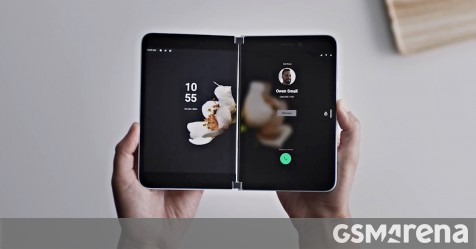 Back in October, Microsoft delivered at least a couple of surprise announcements with a re-imagined new take on the foldable form factor. There was the dual 9-inch display laptop/tablet, dubbed the Surface Neo and more-interesting for us – the Surface Duo. A dual 5.6-inch handset device, running Android, of all things.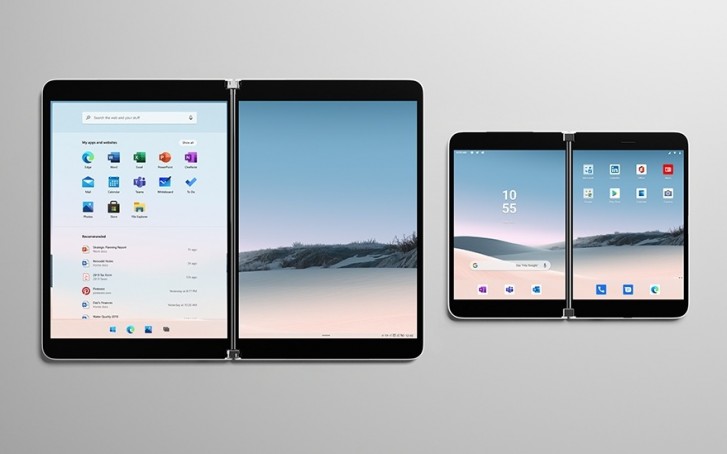 Both of these gadgets were shown-off in a really early stage of development and promised with a vague time frame of Holiday season 2020. That was kind of the plan in the first place – to try out a new, more open development process on the pair, with plenty of outside involvement and feedback. As per a recent report, however, the Surface Duo might actually be running ahead of schedule, with Microsoft allegedly now shooting for a Summer 2020 release.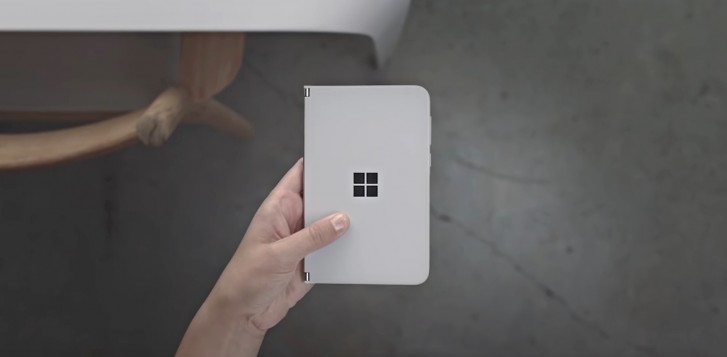 As per the source, the hardware of the device is already finished and the development team is now basically just finalizing the top-level Android OS tweaks and in-box app experiences specific to the Surface Duo. If this is really the case, then we could, very-well see the Duo "re-announced" in a more official capacity or at least further detailed alongside the Surface Go 2 and the Surface Book 3 this Spring.
The source does also go on to explain that for a number of reasons, including cost, a prolonged development cycle and even supply chain shortages, due to the COVID-19 virus, the Surface Duo will likely be running on the last-gen Snapdragon 855 chipset. This will be paired with 6GB of RAM and 64GB of storage in the base variant. Higher memory tiers are expected to exist as well, but no newer chipset options. 5G connectivity is nowhere to be found either. So, anybody hoping for a true powerhouse experience could be disappointed. Although, Microsoft has already promised a "world class camera" experience. For what that's worth.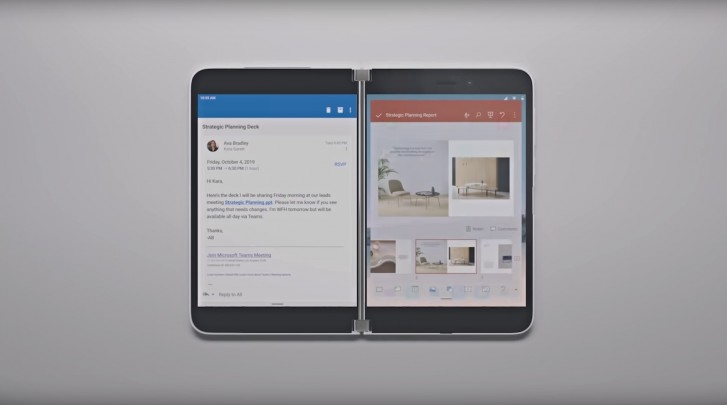 Accelerating the development and release process could potentially be a saving grace for the Surface Duo, since the longer Microsoft puts things off, the more outdated the Snapdragon 855 will become. That being said, there is a debate to be had whether cutting-edge hardware is expected or even necessary in long development cycle, kind of experimental devices. For instance, the Snapdragon 855+ seems to be absent from any conversation about the Samsung Galaxy Z Flip, for better or worse.