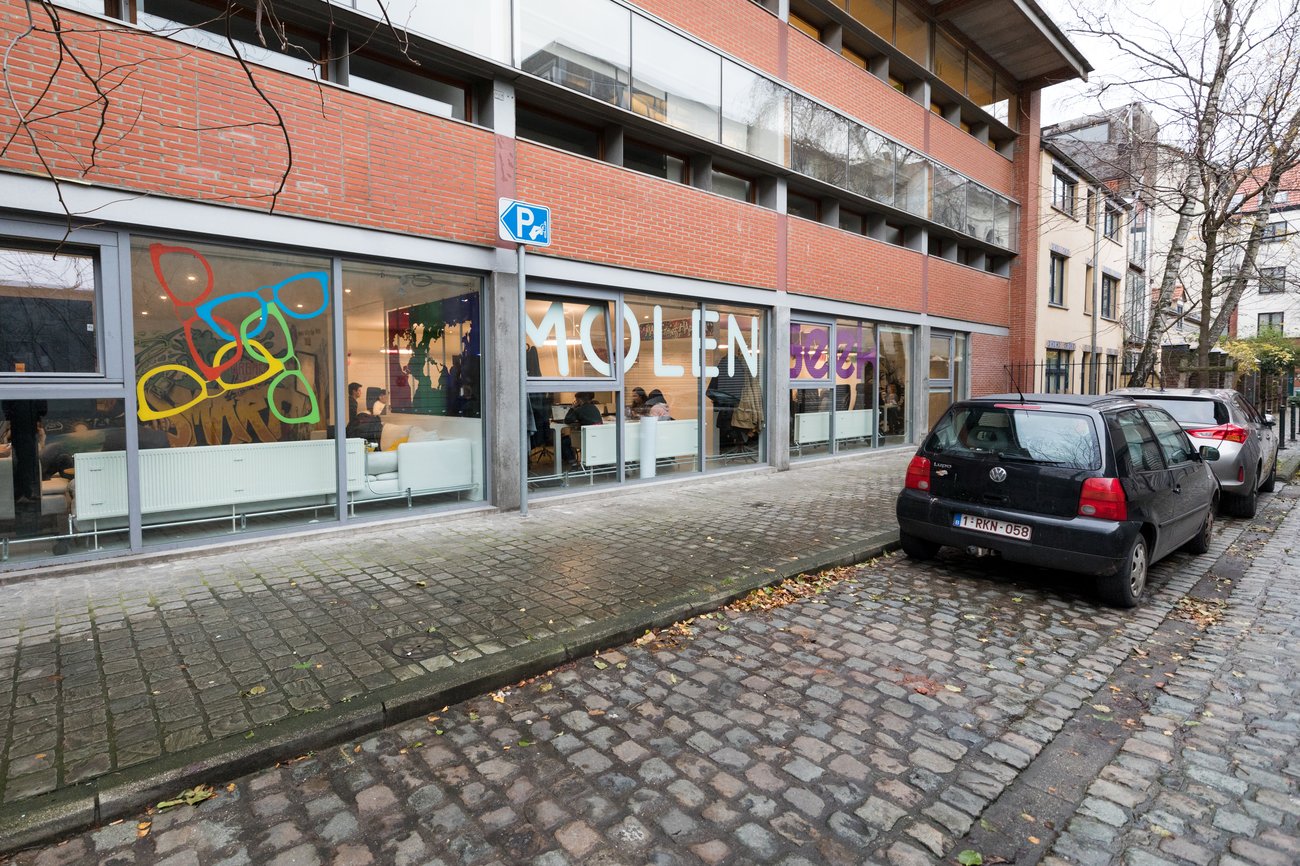 MolenGeek started in 2015 in Molenbeek, Belgium, as a coding school for anyone to learn digital skills. But unlike many other schools, MolenGeek is driven by a social mission of fostering inclusion, integration and community development in this culturally diverse suburb of Brussels. 
In five years, it's become a co-working space for young people from all backgrounds, enabling them to network and share their experiences. Out of Molengeek's community of 800 active members, 195 people from predominantly underprivileged backgrounds have gone through entrepreneurship skills training, and 35 new startups have been built and grown out of their incubator program. We've been proud to help support their mission since 2015.
Today, Sundar Pichai, CEO of Google and Alphabet, visited MolenGeek to announce an additional Google.org grant of $250,000—over EUR 200,000—to expand its coding school and increase the community's access to new kinds of digital skills training. MolenGeek will use the funds to develop a new six-month content module focused on artificial intelligence and data analytics. This is part of MolenGeek's longer-term plan to open a second hub in Brussels later this year, which will include an incubator dedicated to the needs of AI-focused startups, as well as a six-month AI training program. In addition to funding, Google AI experts will also provide MolenGeek with ongoing mentorship and opportunities for Googlers to volunteer.
"MolenGeek's mission to make sure technology, entrepreneurship, and innovation is accessible to everyone is personal to me, and to the work we do at Google," said Sundar. "Increasingly that means helping people get the skills they need to succeed in a digital world. We're proud to support MolenGeek as it expands its digital trainings, including a new module focused on artificial intelligence, to give more people the tools for success."