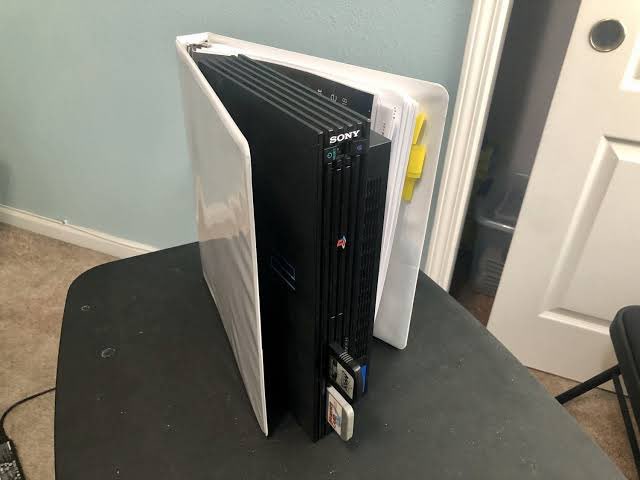 Remember the upsurge of Xbox Series X memes following the announcement at E3 last year? Well, guess what, PS5 memes are here already and they are coming in strong. With the PS5 launch, fans of both the consoles have yet again engaged in the Xbox vs. PS war. As a result, we now have an ever-growing rise of meme content all over the internet.
Read more: PlayStation 5 V Xbox: Analysis Report Predicts Winner and Pricing
The target of these memes is majorly the design of these consoles. Jim Ryan, Sony CEO had earlier said that the design of the PS5 was meant to stand out in one's living space. Truly, the device does look pretty futuristic, almost to reflect the insane hardware it comes with. It is meant to change the aesthetic of the room it will be kept in. This was also kind of the idea behind the design of the Xbox Series X, to make it stand out.
As it turned out, fans absolutely loved the Xbox Series X design and could not stop comparing and photoshopping it to various things. Let us take a look at the Xbox Series X memes first.
Xbox Series X at unusual places
13 Xbox Series X color schemes we want to see! https://t.co/uHsuSuSdr2 pic.twitter.com/Mpr9lZT4gA

— IGN (@IGN) December 14, 2019
Microsoft Unveils New 40-Story-Tall Brutalist Xbox Series X https://t.co/xdO2aIfsHc pic.twitter.com/Q3QyQA0YOi

— The Onion (@TheOnion) December 13, 2019
Read more: PlayStation 5: Top 5 Exclusive Games Revealed at Event
— Silgon (@Silgon_Z) December 13, 2019
Fans just could not keep their chill about the Xbox design with a mesh on the top. Here's Phil Spencer 'flaunting the Xbox Series X:
Day one baby. btw i believed in you all the way 😎 pic.twitter.com/a9TfOaPhCC

— Alexandré | XSX 2020 (@mraftw) March 16, 2020
Now, PS5 at unusual places
Memes about the PS5 design are here already and they have taken the internet by storm. The comparisons that it has been subjected to are not only hilarious but also really creative.
The PS5 design memes have started strong pic.twitter.com/C7nwEg4W17

— Tom Warren (@tomwarren) June 11, 2020
Pretty excited for the PS5 🏙️#PS5Reveal #PS5 #PS5memes #PS5meme pic.twitter.com/XNxOzAtADE

— Jennifer Kindl 🍄🌿✨ Home 2020 (@Kindlsticks) June 12, 2020
Well, here is a suggestion if you can't buy the PS5 at the moment:
Welcome to the Family #PS5 pic.twitter.com/L4872oWTN3

— 𝘽𝙪 𝙎𝙖𝙡𝙞𝙢 (@Al_Habsiii) June 12, 2020
Here's more:
These #PS5 meme are amazing 👌🏻 pic.twitter.com/alhsqMuLPB

— Michael Deschapell (@bigmikeeeee27) June 12, 2020
This one is a picture the world was not ready for:
im sorry pic.twitter.com/1FusRssd0Z

— Chris Plante (@plante) June 11, 2020
All in good humor
Amidst all this banter, one fact stands prominent. Fans can't wait for these two powerful consoles to hit the market. The market release of these two mean-machines will possibly be the biggest moment for gaming this year.
It is only a matter of timer before we get to experience these consoles. Till then, let the meme war stay on.