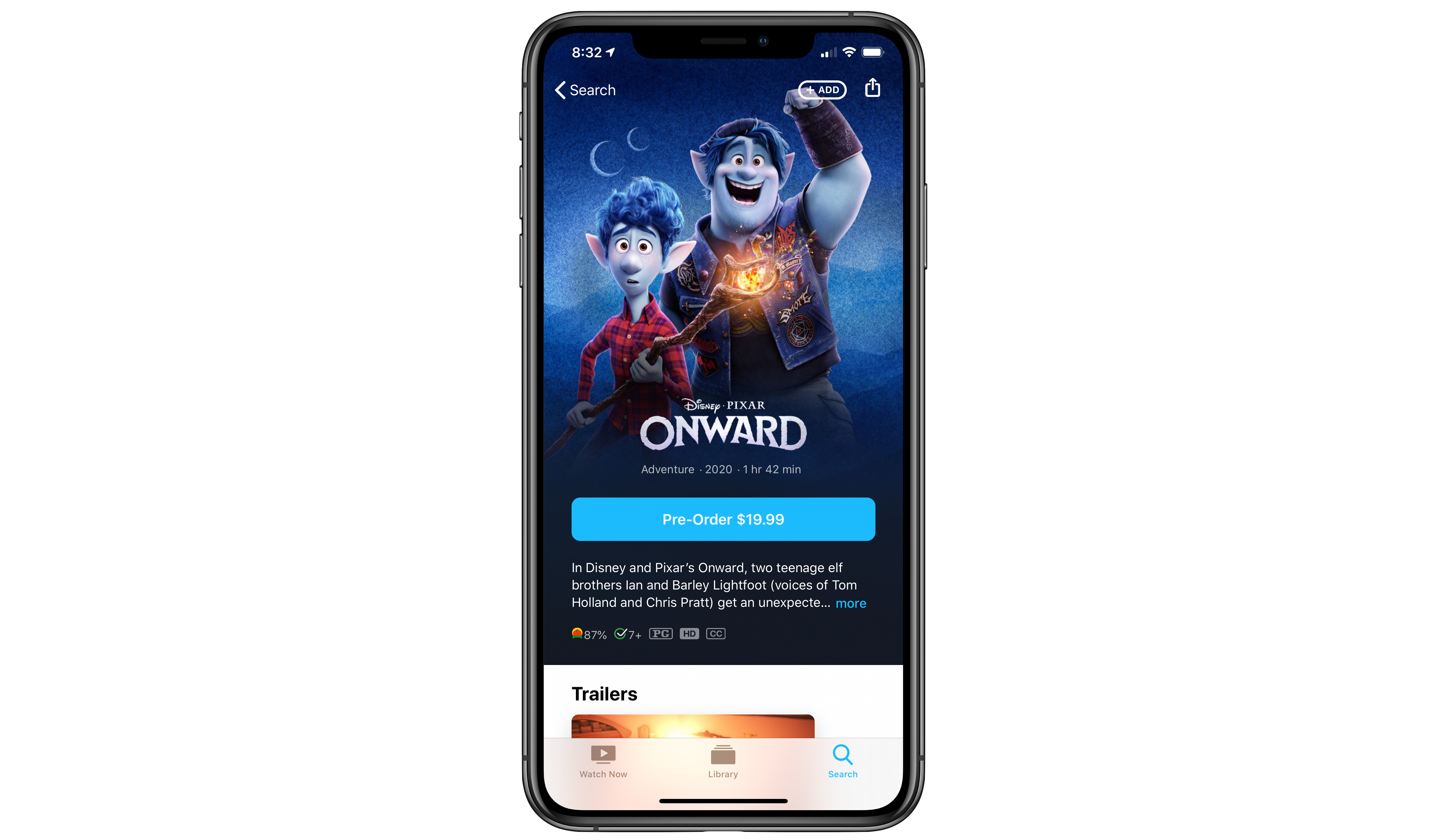 Disney and Pixar's new animated movie "Onward" is following the recent trend of movies arriving early on digital platforms amid the ongoing COVID-19 pandemic.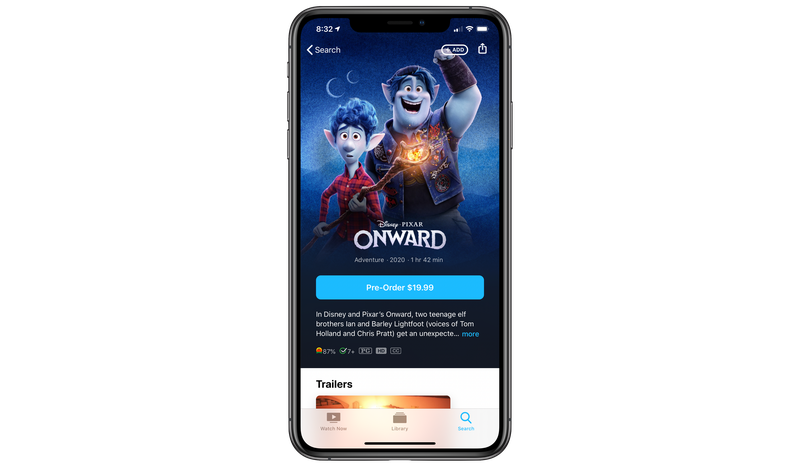 Starting in the United States tonight, March 20 at 5 p.m. PT, "Onward" will be available to purchase on digital retail platforms like iTunes for $19.99 (via Variety).
Following this, the movie will be streaming for Disney+ subscribers beginning Friday, April 3. "Onward" was released in theaters two weeks ago, right as the coronavirus pandemic was beginning to spread across the United States.
#PixarOnward is coming to the US tonight on digital download and will be streaming on #DisneyPlus on April 3rd. pic.twitter.com/4j9xI6JZPZ

— Pixar (@Pixar) March 20, 2020
Many studios are now releasing films early on digital, due to the fact that going to a movie theater is no longer feasible for most Americans. Beginning today, Universal films like "The Invisible Man," "The Hunt," and "Emma" are available to rent for $19.99 on iTunes and other platforms.
Top Stories
Four new iPad Pro models were temporarily listed in a Chinese user manual for iPadOS 13 on Apple's website, including two 11-inch and two 12.9-inch models, as spotted by the blog iPhone in Canada. The new model numbers include A2228, A2229, A2231, and A2233. Apple removed all four models from the user manual earlier today.
Apple already filed model A2228 in the Eurasian Economic Commission…
Wednesday March 18, 2020 1:24 pm PDT by Juli Clover
Given the ongoing coronavirus outbreak in the United States and other countries, Apple was not able to hold an official March event to unveil its new iPad Pro, Magic Keyboard, and MacBook Air. With no event, Apple's software engineering chief Craig Federighi created a little demo video that shows off the capabilities of the new Magic Keyboard and trackpad support on the iPad. The video…
Wednesday March 18, 2020 6:09 am PDT by Tim Hardwick
Apple has shared two ads on its YouTube channel highlighting the power of its just-updated 11-inch and 12.9-inch iPad Pro models, including a new Magic Keyboard. The first video, titled "Your next computer is not a computer," showcases the new features in the updated iPad Pro, including the new A12Z Bionic chip, LiDAR Scanner for AR, triple-lens cameras, and the new Magic Keyboard with…
Wednesday March 18, 2020 4:15 pm PDT by Juli Clover
Apple this morning introduced updated iPad Pro models with A12Z Bionic chips, dual camera setups, a new LiDAR Scanner for augmented reality, and a new Magic Keyboard accessory that adds a trackpad to the iPad Pro for the first time.
Based on code in iOS 13.4, there are also a couple other iPad Pro features that have remained hidden. According to 9to5Mac, the new iPad Pro models all feature…
Wednesday March 18, 2020 5:03 am PDT by Tim Hardwick
Apple today updated the Mac mini so that standard configurations now come with double the storage capacity.
The $799 configuration now comes with 256GB of PCIe-based SSD storage, while the $1,099 configuration features 512GB of storage as standard. All Mac mini models use solid state storage, with up to 2TB of storage available for build-to-order purchases.
The new base configurations are …
Tuesday March 17, 2020 2:22 am PDT by Tim Hardwick
Universal Pictures is set to make new movies on global theatrical release concurrently available for rental via iTunes, Amazon, and other digital platforms, NBCUniversal has announced (via Deadline).
New releases including The Invisible Man, The Hunt, and Emma will be available to watch online as soon as this Friday, March 20, with each movie offered as a 48-hour on-demand rental for the…
Wednesday March 18, 2020 6:43 am PDT by Tim Hardwick
The new Magic Keyboard is backwards compatible with both of Apple's 2018 iPad Pro models, the iPad Pro 12.9-inch (3rd generation) and the iPad Pro 11-inch (1st generation), Apple has confirmed.
Announced today along with new iPad Pro models, the Magic Keyboard attaches magnetically to iPad Pro and includes a floating design that works on either a lap or a desk, and an integrated trackpad for …