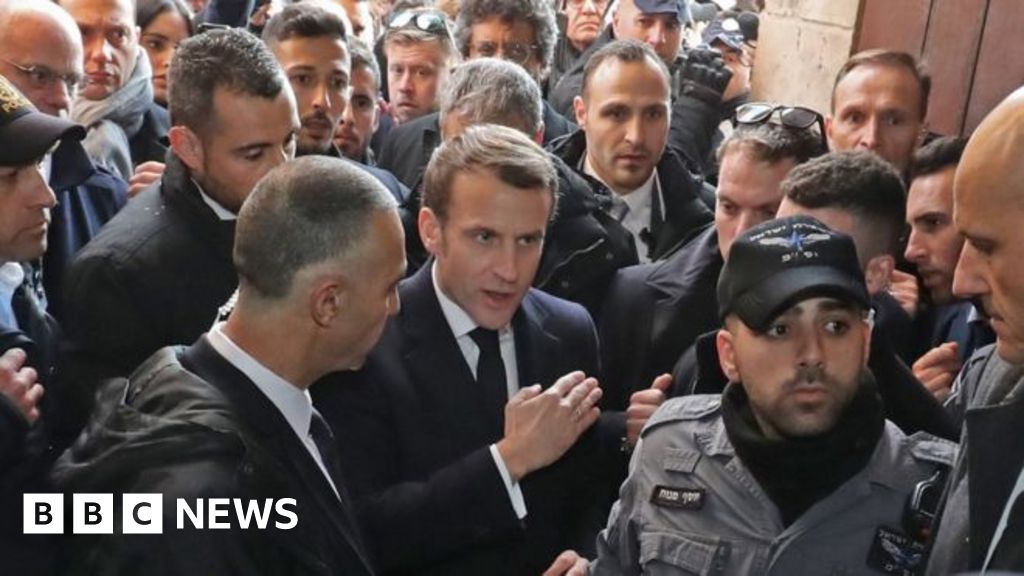 French President Emmanuel Macron has berated Israeli security for not leaving a Jerusalem basilica while on a tour of the Old City of Jerusalem.
Mr Macron accused officers of violating rules that prevent them from entering the Crusader-era Church of St Anne, which is considered French territory.
The Israeli foreign ministry declined to comment on the incident.
The incident was reminiscent of one involving the late French President Jacques Chirac in the 1990s.
Read more here: Macron berates Israeli police at Jerusalem church