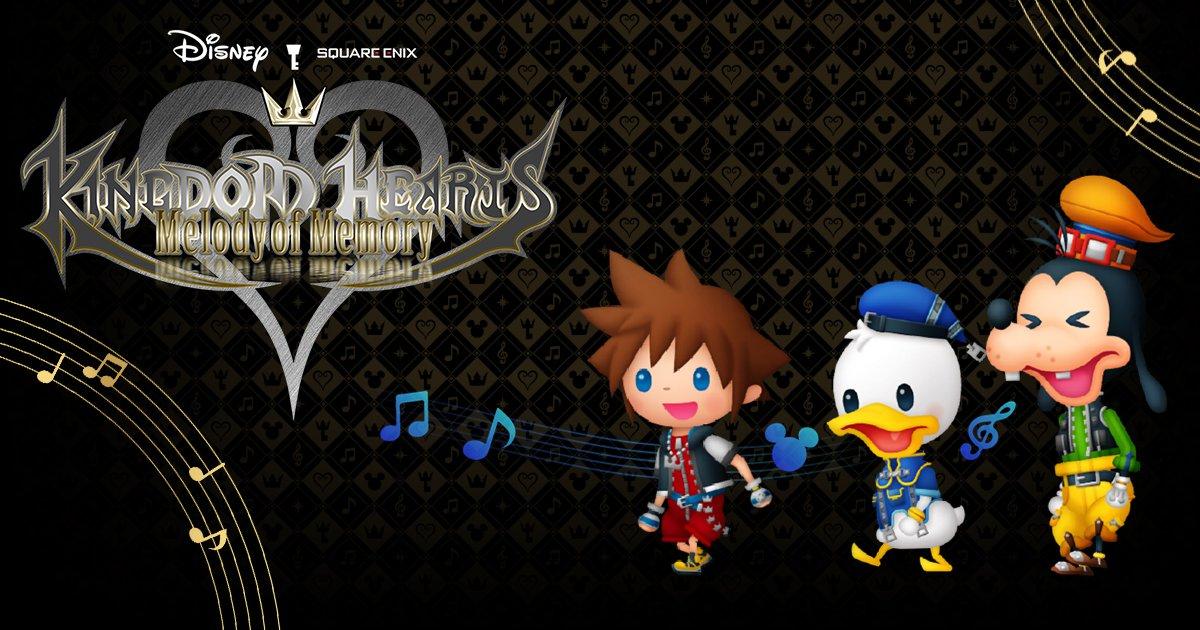 The English Kingdom Hearts Melody of Memory website is now live, and with it new information, character renders of Sora, Donald, and Goofy and twelve new screenshots are available.
You can read the description of the game from Square Enix below.
Featuring over 140 musical tracks and 20 characters from throughout the beloved series, KINGDOM HEARTS Melody of Memory provides fans with an unmissable opportunity to relive their favorite moments like never before. Players will journey through iconic Disney worlds, and join forces with recognizable Disney characters whilst enjoying unforgettable KINGDOM HEARTS series music, alongside timeless tracks from Disney's cinematic classics. Alongside the engaging single-player content, KINGDOM HEARTS Melody of Memory invites players to enjoy unforgettable melodies together with online* multiplayer for even more of a challenge.
Check out the new screenshots and renders in the galleries below.
This came after the English version of the Kingdom Hearts 2020 trailer was released.
Kingdom Hearts Melody of Memory will release later this year for the PlayStation 4, Xbox One, and Nintendo Switch.
Now that the English site is up what are you most looking forward to? Let us know in the comments below!