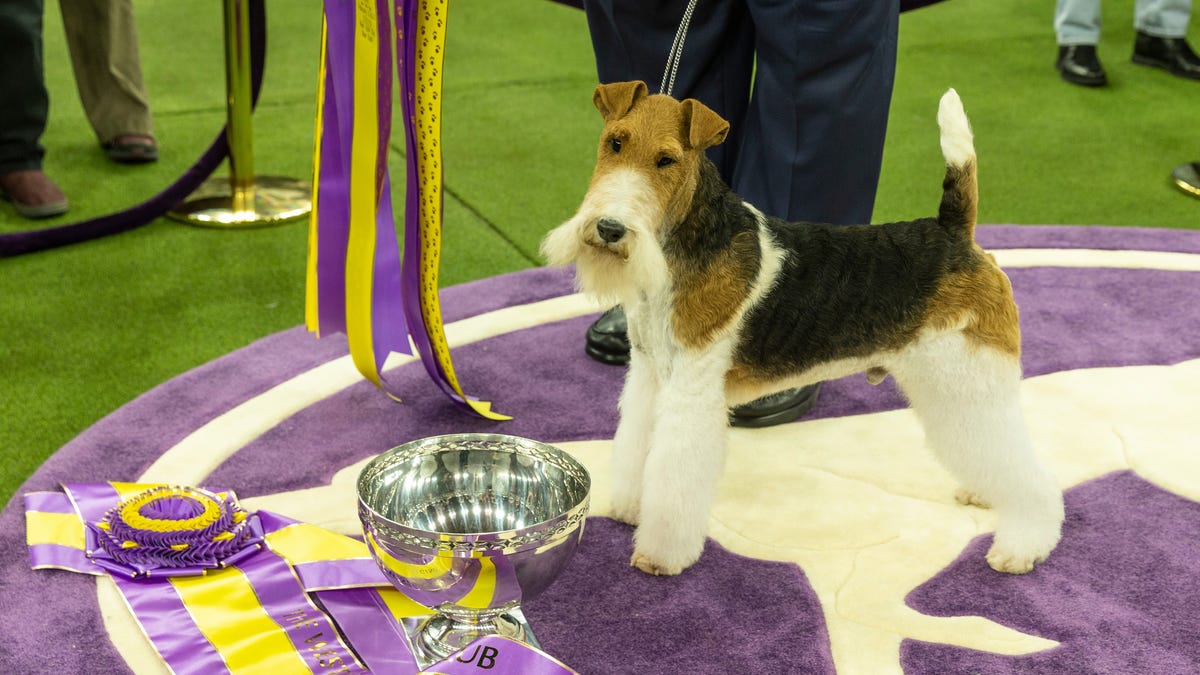 You may have watched the Oscars red carpet last night, but tonight it's time for the green carpet at the 2020 Westminster Dog Show.

The annual competition officially kicked off this weekend and continues tonight and tomorrow. Breed judging of the pups actually starts at 8:30am each day, but the group competitions will happen between 7:30pm-11 each night, with Tuesday's broadcast also including the coveted Best in Show award.

The seven groups being judged are herding, hound, non-sporting, sporting, terrier, toy, and working dogs. The top four finishers in each group will receive a prize, and the winners of each will advance to the Best in Show category.

On both days you can watch the breed judging from 8:30am-4:30pm ET, the Pre-show at 7pm ET, and the group competitions from 7:30pm-11pm ET on Fox Sports 1. Select breed judging will also be available from 1-3pm ET each day on Fox Sports 2.
If you have cable that includes Fox Sports, then you likely have access to both Fox Sports 1 and 2 and can watch all the action on your TV. With a cable login, you can also watch both channels through the FOX Sports GO app.

If you don't have cable, then a number of streaming services also offer access to FOX Sports.

Most streaming services offer a free 7-day trial, so if you haven't taken one out for a spin yet then you can sign up for one and be able to stream both nights of the show for free without having to pay a subscription fee.

If you're the type that might forget to cancel that free trial, or you're just in the market for a streaming service anyway, Sling is your cheapest option. Sling's Blue package offers access to both channels. Right now Sling is offering a promotion where you can get the service for $5 for your first month. It's $30/mo after that.

Hulu with Live TV, FuboTV, and YouTube with Live TV. For those three, you're looking at between $50-$55 a month, after the end of the free trial, arguably worth it to check out some of these good boys in action.