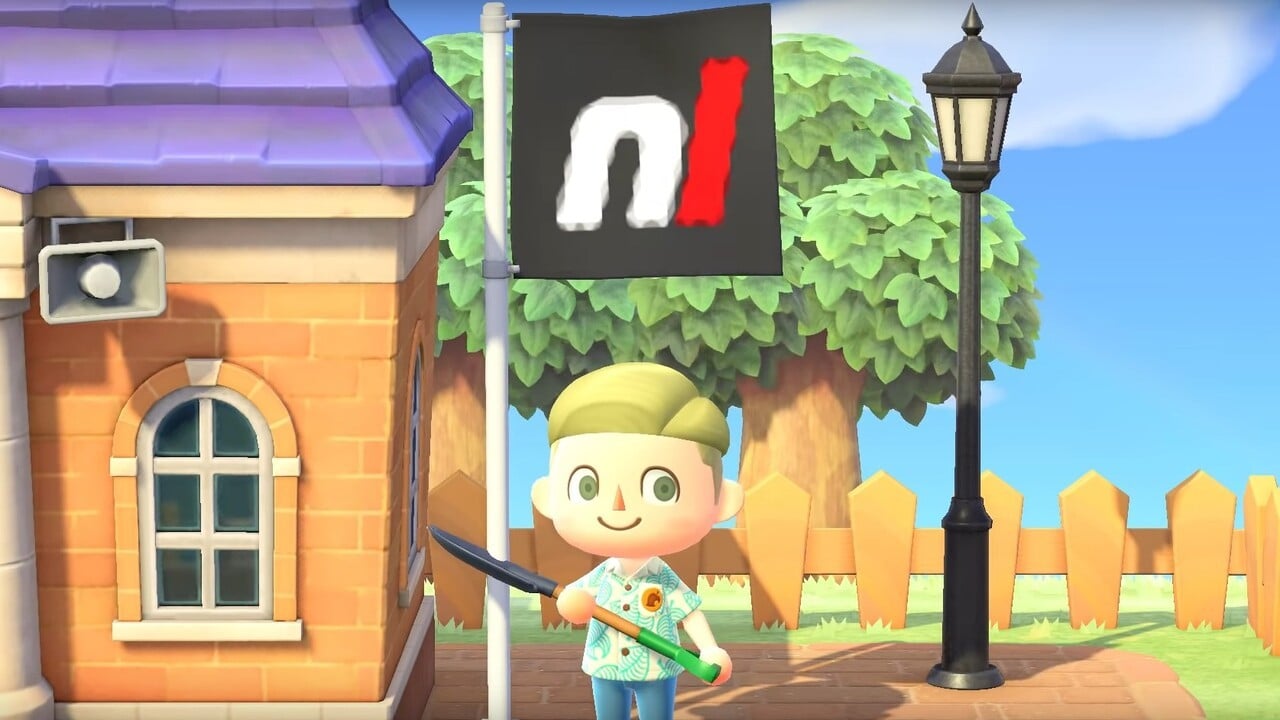 Just as with previous entries in Nintendo's sedate life-sim series, Animal Crossing: New Horizons on Switch enables you to make custom designed art to use throughout the world as clothing, paving, skins for your items or just the beautiful works of at they are proudly displayed on a canvas.
Even better than that is the opportunity to import designs you've made in Animal Crossing: New Leaf and Animal Crossing: Happy Home Designer on 3DS, so your past masterpieces can live on.
Below we will walk you through step-by-step the process of creating customised designs in Animal Crossing: New Horizons and importing designs from the 3DS Animal Crossing games. We'll also give you some tips and answer some typical questions on the topic of creating custom designs in Animal Crossing: New Horizons.
Ladies and gentlemen, let's broaden our minds!…
How do you customise your furniture in Animal Crossing: New Horizons?
One of New Horizons' most exciting features is the ability to customise furniture. Excitingly, you'll be able to paint woodwork a myriad of colours and display your own designs on quilts and fabrics.
So how do you customise furniture? Well, firstly you'll need to take part in a workshop that Tom Nook holds at the Resident Services. After completing this quick session, Nook will give you a handful of Customisation Kits that you can use at your home workbench. Most DIY furniture can be altered by pairing it with the appropriate number of Customisation Kits at any workbench, but some store-bought items can also be altered, as well as most of your tools.
To add a new design to an item, head to a workbench and select the 'customise something' option. Then you'll need to make sure that you have enough Customisation Kits and an object that can be redesigned. The customisation page will show you all of the new colourations available for your furniture, as well as the number of kits required for each new design. Simply select your new style and press + to confirm.
Need more Customisation Kits? Buy them at Nooks Cranny in either a single order which will cost you 600 Bells or a bulk bag of 5, which will set you back 3,000 Bells.
If you want to add a custom design to your furniture then you can easily design a pattern in the Custom Design app on the Nook Phone. Head to the customisation screen on the workbench and select the paintbrush at the end of the available designs to directly import your own masterpieces onto fabrics and furniture.
How do you import designs from Animal Crossing: New Leaf and Animal Crossing: Happy Home Designer on 3DS?
For avid Animal Crossing players who've dedicated hours to creating custom designs in New Leaf and Happy Home Designer, you won't lose your beloved patterns when you upgrade to the Switch instalment. New Horizons allows you to carry over your old designs via a NookPhone app called Nooklink.
Nooklink is a service that will only be available for those who have the Nintendo Switch Online app. Specifically, Nooklink allows you to scan QR codes affiliated with a custom design that will transfer that design between the 3DS games and New Horizons.
Simply select or draw a design on New Leaf/Happy Home Designer and then use the Nooklink to access the Custom Designs app. From here you'll be able to scan a QR code and download your patterns via the Nooklink page.
Follow these simple steps and in no time you'll have all your favourite designs in one place!
Animal Crossing: New Horizons custom design Tips and FAQs
All my custom designs look rubbish. What am I doing wrong?
One of the most common mistakes players make whilst trying to create custom designs on Animal Crossing is making everything too complicated. Say you have a Zelda themed island and you want to make a design that shows Tom Nook doing battle with Ganondorf, the Master Sword in his fuzzy little paw.
Whilst that might be a fun idea, it's far too complicated to work easily with Animal Crossing's simple, grid-based customisation system. Instead, you're much better off using basic shapes and imagery, at least to begin with.
If you wanted to stick with the Zelda theme why not start with the Tri-Force? It's a lot easier to make something simple (three yellow triangles in the case of the Tri-Force), to begin with, learn the ins and outs of the customisation system, and then try more complex designs as you become more proficient and confident.
Why can't I use the touch screen to draw my designs?
Whilst it would be great fun to doodle designs using the Switch's touchscreen and then transpose them directly onto clothing and furniture, the grid system the Animal Crossing customisation tool uses probably wouldn't be able to accurately represent your designs.
However, you can use the touchscreen to create notices on the town noticeboard. So, if you have an inkling to create some touchscreen art, you're better off starting there. Plus, you never know, more touchscreen compatibility might be incorporated into New Horizons in a future update.
---
That's all for now, but let us know if you have any questions in the comments. In the meantime, enjoy getting creative on your new island retreat.