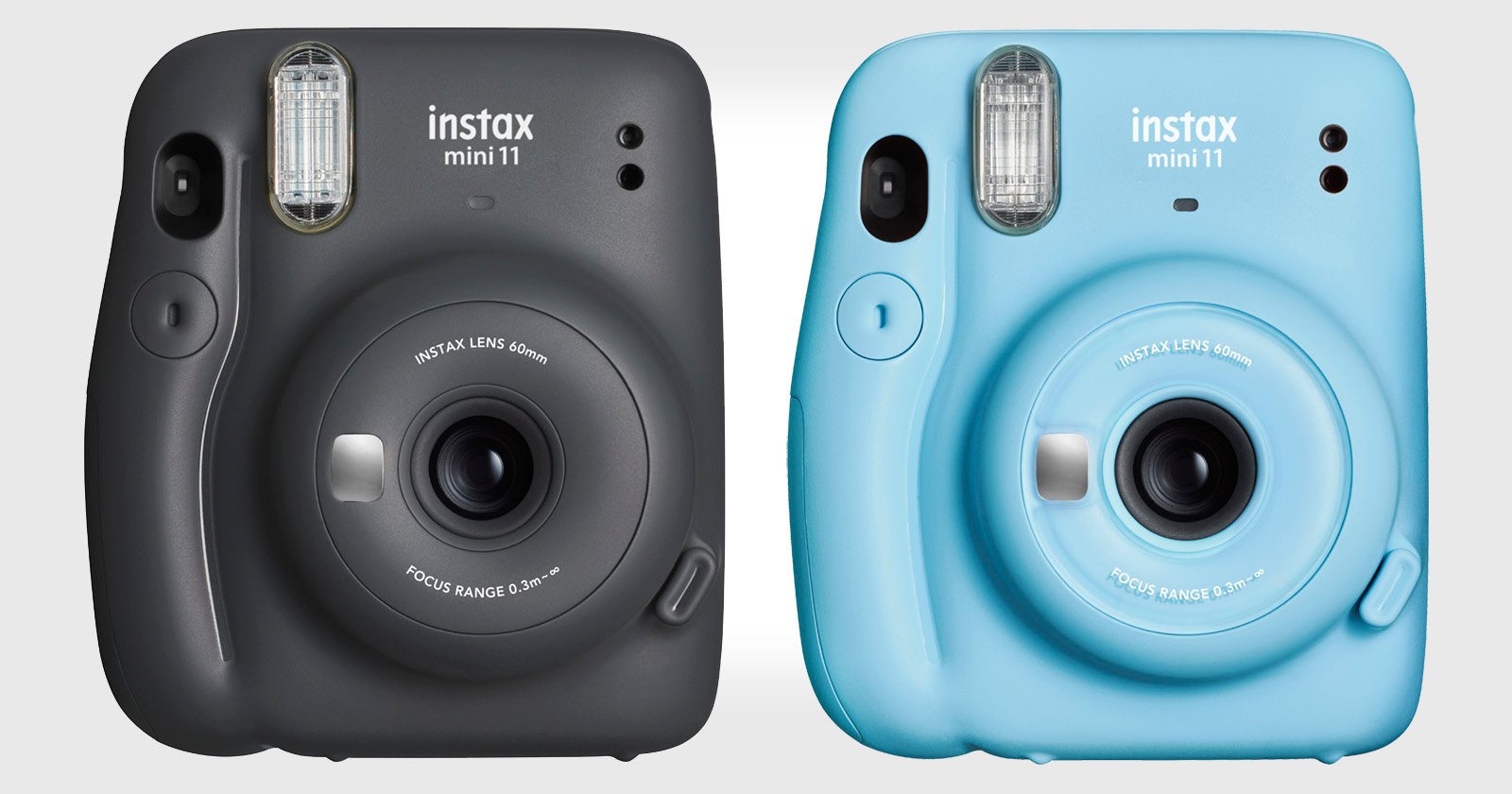 Fujifilm has just announced the Instax Mini 11 instant camera: a follow-up to the popular Instax Mini 9 that adds some much-requested features like auto exposure, an updated design, and even a Macro Mode.
Like the Instax Mini 9 before it, the Instax Mini 11 shoots (what else) Instax Mini instant film and uses the same 2 element 60mm lens. But it's not just a spiritual successor with a new number on the label, Fuji has added some useful features as well.
The body of the Mini 11 has been redesigned to be "rounder" and more "modern," which also makes it a tiny bit slimmer. There's still a selfie mirror on the end of the lens, but now there's also a selfie "Mode" that you activate by simply pulling out the front of the lens barrel until you see the Selfie Mode mark. This feature doubles as a Macro Mode by dropping the minimum focus distance to just 0.3m without the need to add a lens attachment.
Fuji has also added Auto Exposure to the Mini 11, which now automatically sets shutter speed and flash output based on the level of ambient light instead of relying on a rudimentary dial like the Mini 9.
Here's a closer look at the camera and how it works:
The Fujifilm Instax Mini 11 will be available in 5 colors—Sky Blue, Lilac Purple, Ice White, Charcoal Gray, and Blush Pink—and comes with two different shutter button "accessories" (glow in the dark and jewel-like) for customization. It'll be available starting mid-March for $70.
Finally, Fujifilm also announced two new varieties of Instax film tonight: Instax Mini Blue Marble and Instax Square White Marble. Both feature "marble-patterned print frames" and should sell for the same $12 per twin-pack of 10 exposures each (20 total).
To learn more about this camera or the new Instax film, head over to the Fujifilm website.