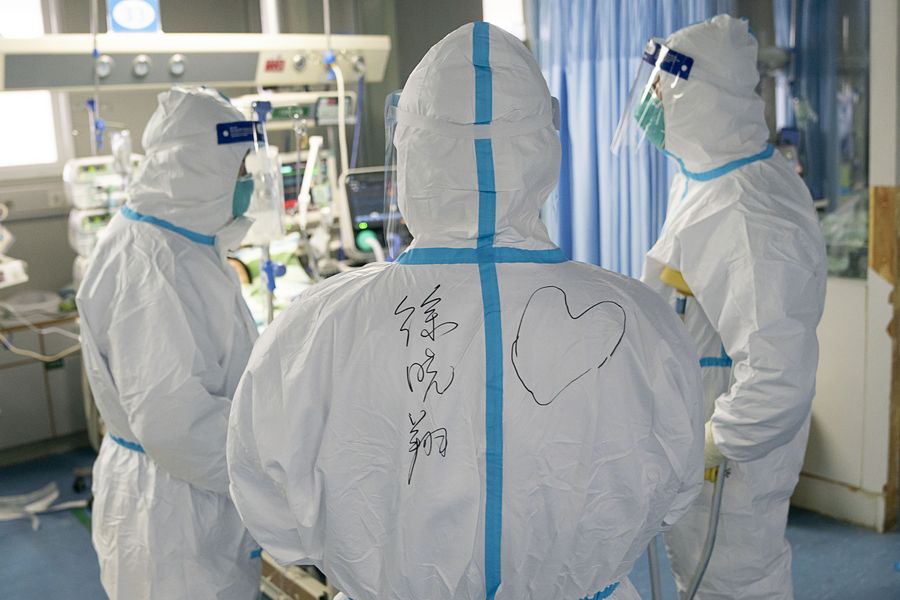 Medical workers work in the ICU of Zhongnan Hospital of Wuhan University in Wuhan, central China's Hubei Province, Jan. 24, 2020. (Xinhua/Xiong Qi)
A new UK coronavirus case that is reported to involve a woman who flew from China to London was reported by the BBC, the Guardian, and other outlets on Wednesday.
UK tabloid The Sun was first to report the news, citing a source at London City Hall who says the victim is a Chinese national and was diagnosed this afternoon.