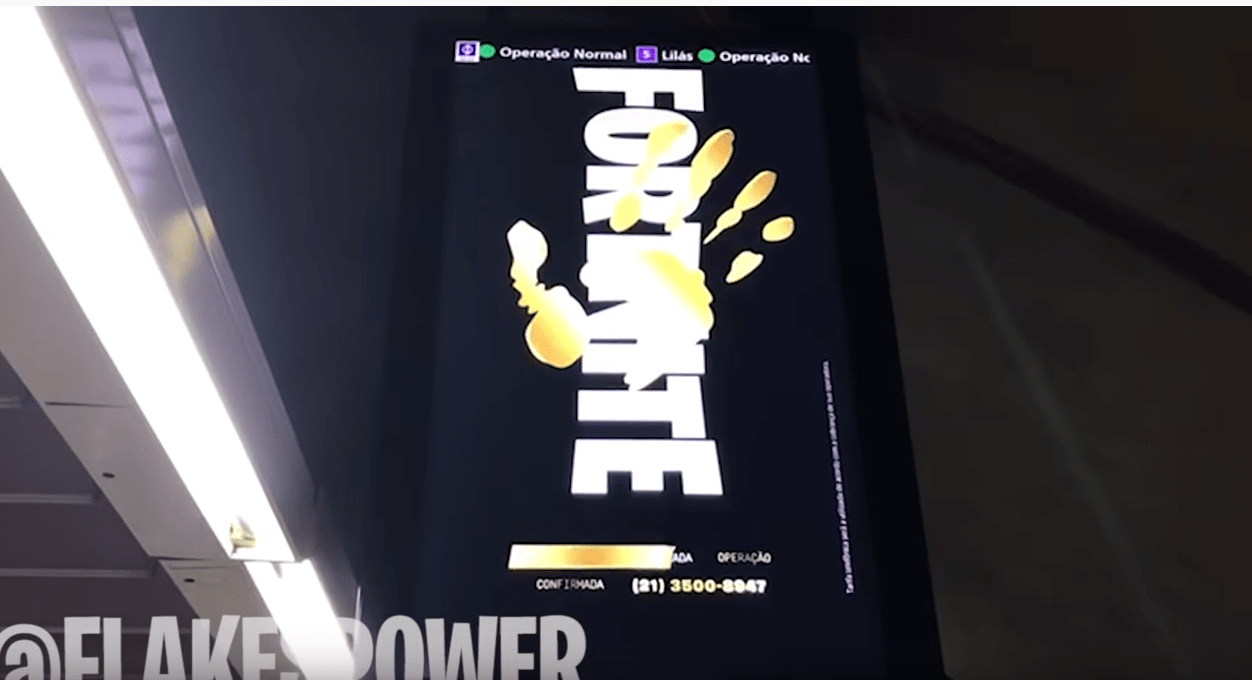 Here is a video of the first teaser of Fortnite Chapter 2: Season 2 which gives players who call the number a secret message.
The first season of Fortnite Chapter 2 is finally coming to an end and a few days before the next season is set to release, Epic Games usually release teasers on their social media to either showcase new Skins, weapons or modes of transport.
Fortnite Chapter 2 Season 2 Poster Teaser
Players have noticed that there are posters that have been spotted in the Metro for Fortnite where you can see what looks to be a gold and white handprint over the word Fortnite. There is also a number that can be found at the bottom of the poster, as can be seen below: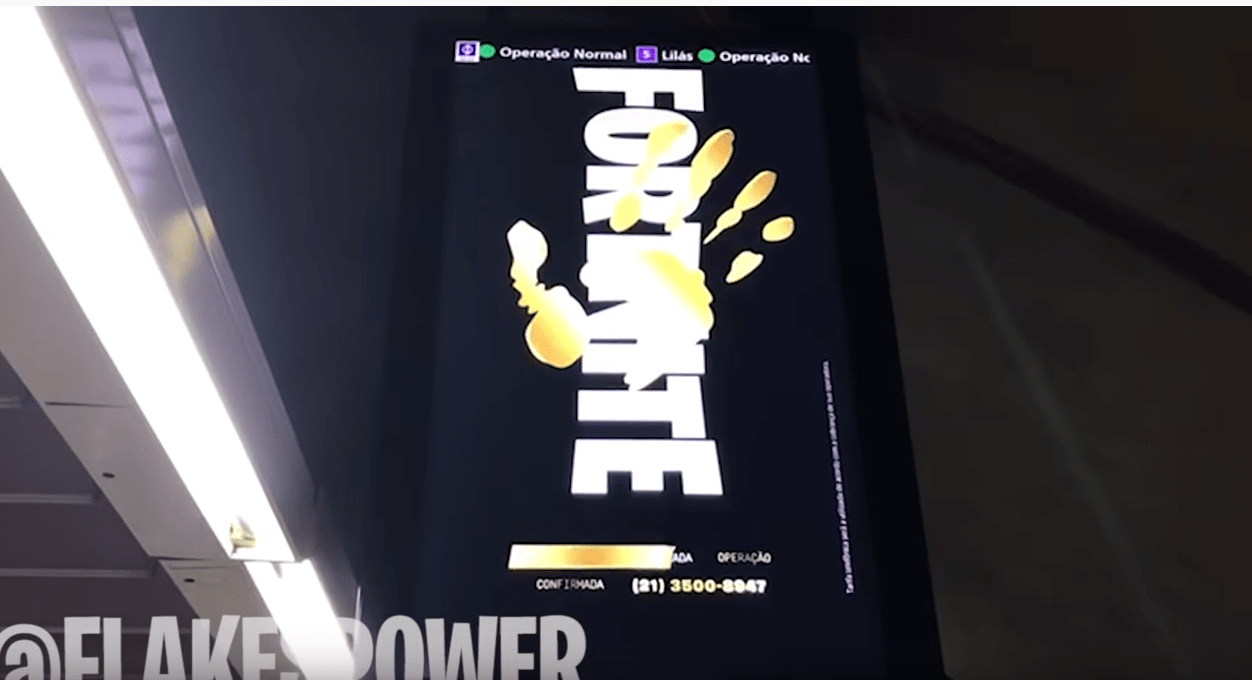 YouTuber FlakesPower has called the number and you can hear the audio in portuguese in the video below:
Primeiro teaser da segunda temporada do capitulo 2! Ele está sendo transmitido nesse exato momento nas estações de metro em São Paulo! Quando você liga pro numero da tela, essa mensagem é tocada: pic.twitter.com/7lVmoFyOG5

— Flakes (@FlakesPower) February 16, 2020
This roughly translates to, "Yes sir, the Agents were called. Card to Access the safe purchased." (via @iFireMonkey)
FireMonkey has also mentioned strings in the past that were related to the opening screen for Chapter 2: Season 1, which reads:
[Security encryption M7 authenticated]
The Containment Field has stabilized; the Bridge is intact.
The Seven succeeded. Our manipulations averted disaster.
The Zero Point is ours, and the Plan can continue.
[Recalculating Loop shift]
[Initiating Sub Loop text transmission]
[redirecting, received]
Surprising is the sheer volume of Matter resolved around the Bridge.
Extensive Charting and Analysis are required.
Our best [redacted: D4] Team has been scrambles and inserted.
We expect resistance. And similar embedded Agents.
We've been as quiet as possible, but the gaze of others may now be turned toward Zero.
A whole new world awaits.
At the end of the ARG audio, it seems to sound like a cat at the end, and FireMonkey has found this audio in files and has compared below:
ARG Audio compared to the Agent Meowscles audio: pic.twitter.com/mwSA8ne81G

— FireMonkey • Fortnite Intel ? (@iFireMonkey) February 16, 2020
There is a Skin that was leaked by data-miners from the v11.40 update that hasn't been released as yet and could be tied in with the next season. The Skin is called Oro and has the description, "Golden treasure, an eternal obsession."
There isn't much information on the poster, but Epic Games will likely be teasing the new season either later today or tomorrow, so make sure you turn website notifications as we will be posting all the teasers as soon as they are released.
There are now only 4 days left until the new season is released. What are your predictions of the theme for the Chapter 2 Season 2?