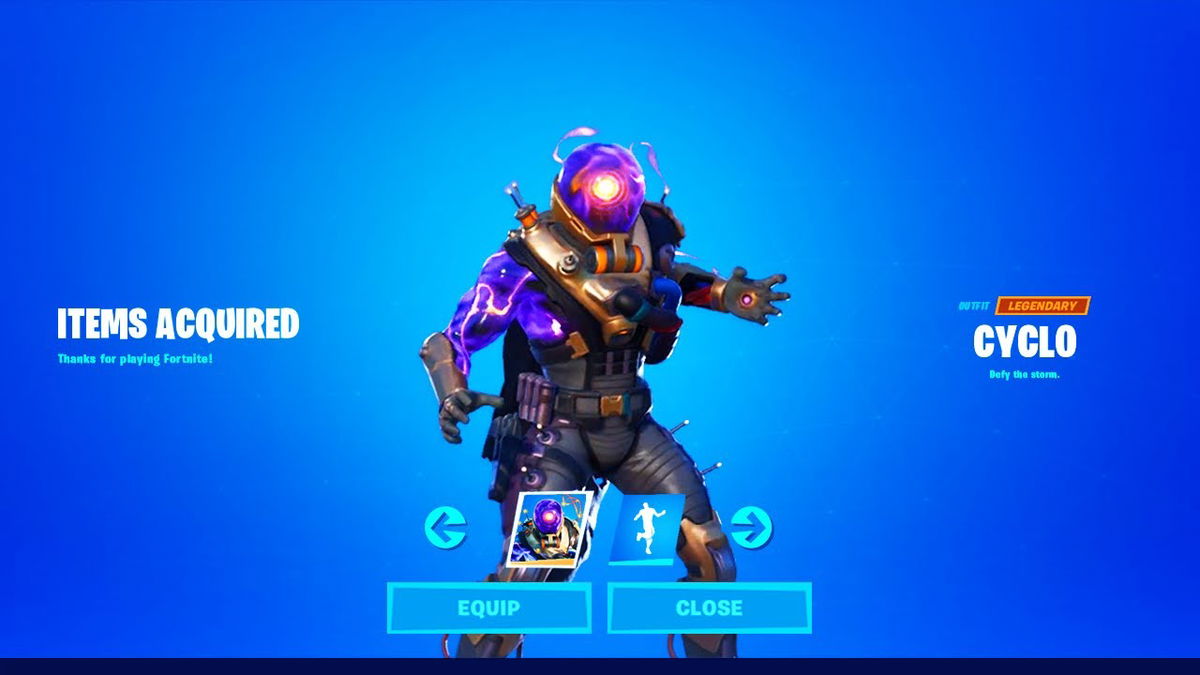 When it comes to collaborating with renowned artists from the music industry, Fortnite is leading the charge. While Marshmello and Travis Scott headlined the biggest virtual concerts hosted by Fortnite, several other artists have featured in the recently added Party Royale mode. We have also seen many famed music artists team up with our favorite streamers to play Epic's battle royale.
Now it seems that Canadian musician and Fortnite fan Drake is receiving a new in-game emote based on one of his recent hits. The emote, along with some other cosmetic items, arrived with the latest 12.61 patch update for Fortnite.
Drake's emote and new skin comes to Fortnite
Like most updates, data miners have once again revealed what new cosmetic items to expect from the May 26 update. Prominent Fortnite leaker HYPEX, shared an early preview of Drake's emote on his Twitter account. The iconic emote is named after the Canadian rapper's smash hit song, Toosie Slide. On using the emote, the music plays in the background as your in-game character grooves to its tunes.
DRAKE'S TOOSIE SLIDE DANCE EMOTE INGAME! pic.twitter.com/cSw8vDPcXf

— HYPEX – Fortnite Leaks & News (@HYPEX) May 26, 2020
Apart from the Toosie Slide, a brand new Cyclo skin also arrives at the Item Shop with the latest update. "Defy the storm," the description reads. Although it most likely is the only new skin, the detailed graphics make it a standout addition. Besides the unique skin, players can also grab the Windshear Cloak, described as "Wherever the wind blows." Both these items resemble the Doomsday event in Fortnite as the ongoing season nears an exciting conclusion.
New Leaked Cosmetics! pic.twitter.com/Oa8z2LJqWI

— HYPEX – Fortnite Leaks & News (@HYPEX) May 26, 2020
The recognized Fortnite data miner also revealed a possible loading screen for the event.
New Loading Screen (possibly for the event, it doesn't have an ID)! pic.twitter.com/N0Kgl1fdIM

— HYPEX – Fortnite Leaks & News (@HYPEX) May 26, 2020
With Season 3 rapidly approaching its launch in June, the 12.61 update for Fortnite is supposed to be the last one for Season 2.
Do Epic Games need to be wary of lawsuits over emotes?
The creators of Fortnite have a controversial history with additions of new emotes to their game. They have faced multiple lawsuits over copyright issues regarding several dance moves. Last year, saxophonist Leo Pellegrino filed a lawsuit against Epic Games for the "Phone It In" emote. While this particular lawsuit didn't make a copyright claim, it alleged misappropriating the saxophonist's musical resemblance.
The developer prevailed in the lawsuit, but dealing with it was still troublesome. However, it seems unlikely that Epic could encounter a similar scenario with the new Toosie Slide emote. Drake is already a long time Fortnite fan, and his songs and music videos are licensed. Therefore, Epic's inspiration behind the dance move collaboration is transparent. Drake fans, as well as Fortnite fans in general, will be keen to "Let It Slide" with the new dance move.