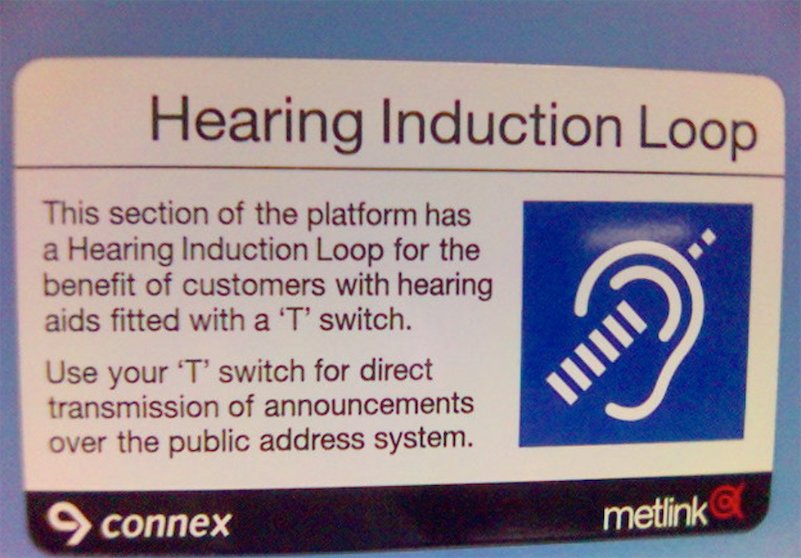 IEEE Spectrum's David Schneider participates in Quaker meetings where there are many elderly people who, even though they are wearing hearing aids, have a hard time catching comments from others around the room. One common solution to this problem is to provide headphones with FM receivers to pick up the sounds of the microphones. That approach isn't ideal, Schneider writes, because "a little awkward, in part because it makes you stand out. So Schneider and a friend bought a 1,000 feet (304 meters) roll of two-conductor, 20-gauge wire $125 and homebrewed an audio frequency induction loop that transmits the sound so it can picked up directly by hearing aids that contain a telecoil (T-coil). From IEEE Spectrum:
These hearing aids can be switched to a mode whereby they pick up audio-frequency signals electronically instead of using their built-in microphones. This system for passing the signal wirelessly doesn't involve radio transmissions—it just uses magnetic induction. Suitable audio induction loops for energizing T-coils are found in all sorts of places, including museums and theaters; even some taxicabs are equipped with them…(S

I constructed an induction coil from a six-turn square loop of magnet wire that was about a half meter on a side (I taped the wire to a flattened cardboard box), using wire of the right diameter to make the loop resistance 8 ohms. I then attached it to the speaker terminals of an ordinary stereo receiver, one that was collecting dust in the back of my garage….

(Encouraged by initial tests and further refinements of the , another friend and I recently placed a similar wire loop in the attic of the building—which was a lot harder than laying it on the floor because we had to snake the wire around an obstacle course of roof trusses and HVAC ducting. We ended up with a loop that's got a rather complicated geometry and doesn't lay flat on the joists in many places.

Nevertheless, this cobbled-together induction loop appears to convey signals just fine to hearing-aid wearers below. At least that's what my retired electrical engineer friend reported when I set the stereo receiver attached to the loop to output a program from our local public-radio station. The only dead spots he found as he walked around the room were in the far corners.
"A DIY Audio Induction Loop for the Hard of Hearing"