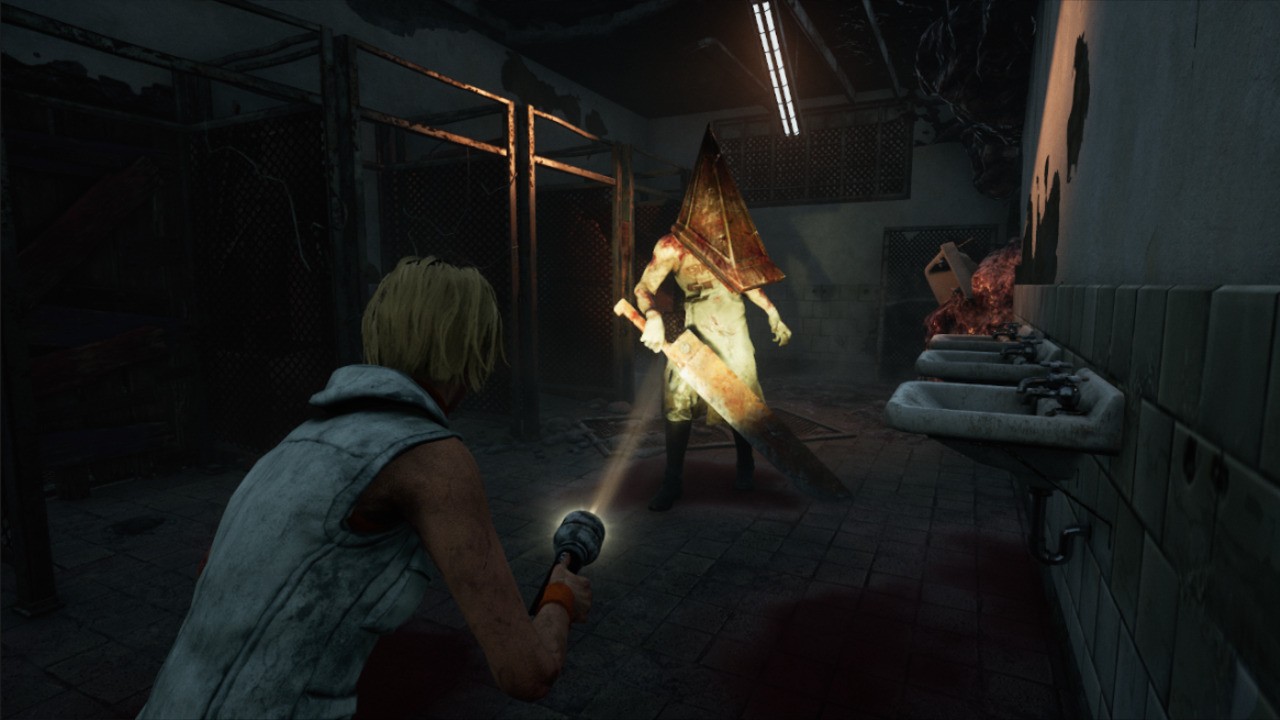 Dead by Daylight fans are in for a treat on 16th June – with Behaviour Interactive announcing it has teamed up with Konami's horror series, Silent Hill. This next paid DLC will add Cheryl (Heather) Mason as a survivor and Pyramid Head as a killer.
There'll also be a new map for all players (based on Midwich Elementary School), a new version of the Dead by Daylight theme by the Silent Hill composer Akira Yamaoka, and the addition of legendary skins – transforming the appearance of existing survivors. For example, Cheryl transforms into Lisa Garland.
Here's how the collaboration came about, according to game director Mathieu Cote:
We were already connected with some of the tentacles of Konami… They are the official publisher of the physical copy [of Dead by Daylight] in Japan. So we were connected to some of the people already
After a call, Cote said both parties realised this collaboration was the "perfect" crossover. So perfect, in fact, they barely had to change much:
In this case, we didn't have to change much about how these [Silent Hill] characters act to make them fit well within our universe.
If you'd like to learn more about Dead by Daylight, read our review. Will you be trying out this expansion when it arrives on 16th June? Leave a comment below.
[source ign.com]