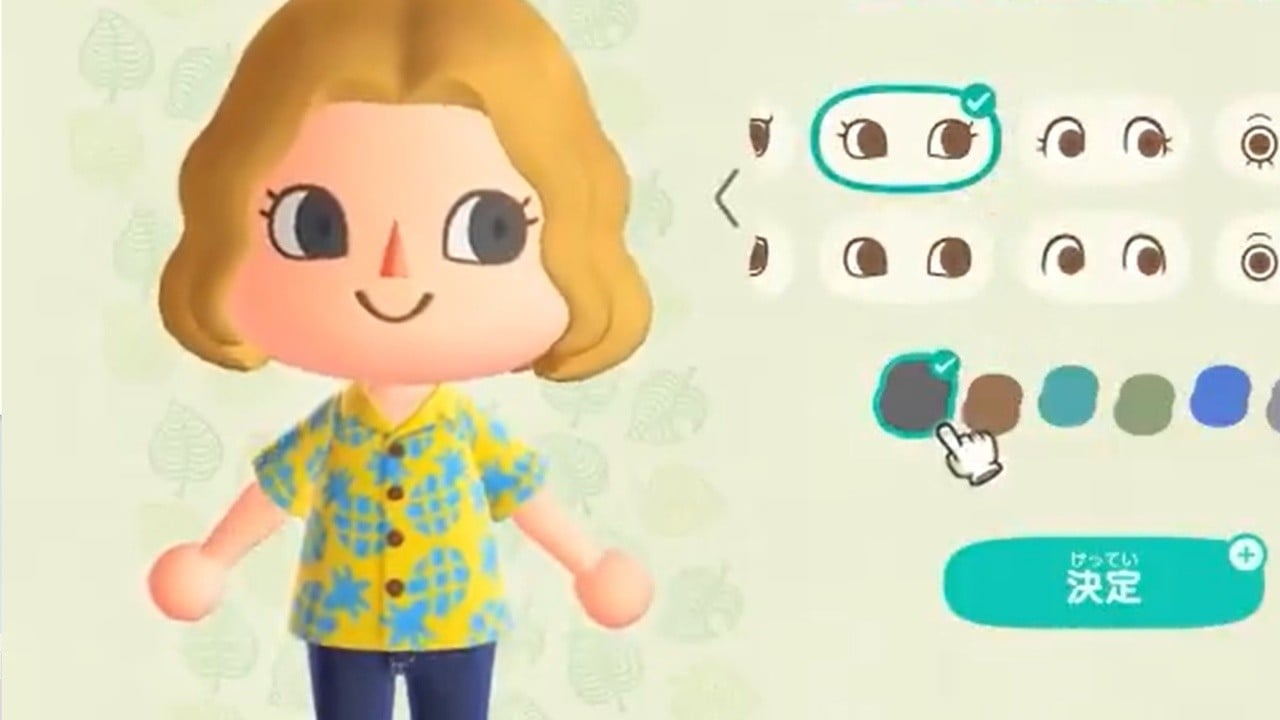 After many months of not hearing a single thing about Animal Crossing: New Horizons, Nintendo is now bombarding us with new information about this highly anticipated release on a daily basis. In today's update, we get a closer look at the character customisation menu.
As shown in the second video, you'll be able to change your character's look in the comfort of your own home. In other words, you no longer have to visit Shampoodle to get a new hairdo. Yay!
There are also plenty of other options to customise your eye, hair and skin colour, and you can swap out the existing facial features with new ones. To top it off, why not add some rosy cheeks and make some adjustments to your character's jawline while you're at it.
The Animal Crossing fan Twitter account @ac_atsumare has also shared the following infographic, which gives us a much better look at all of the customisation options on offer (thanks @ACPocketNews for the heads up):
Did you spot anything else in the above videos? What do you think of the customisation options? Tell us in the comments below.
[via twitter.com]