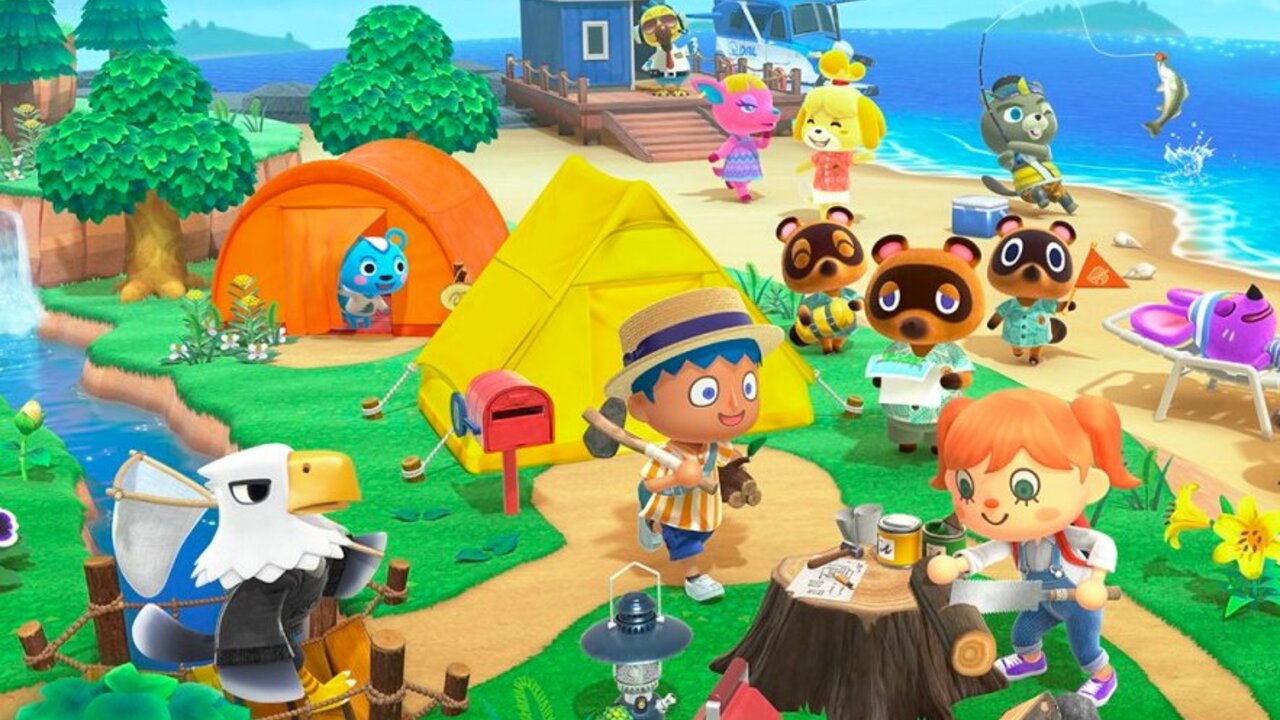 More details will be shared in the future
During the recent Animal Crossing: New Horizons Direct, Nintendo explained how 'sometime after launch' and only under 'certain circumstances' (for example, 'console damage' and 'loss') would the company be able to restore save data.
The catch? It's apparently a one-time-only deal for Nintendo Switch Online members. It means that if an unfortunate incident was to occur not once, but twice, and you lost your Animal Crossing save data, Nintendo would not offer its assistance or support.
Now, though, according to Nintendo Everything, a new version of the recent Animal Crossing presentation has been uploaded. Instead of the statement about Switch Online members only being able to recover their save data once, it now says more details about save data recovery will be shared at a future date. Below are the before and after screenshots:
Nintendo Switch Online members can only have save data recovered one time due to the loss or damage of system.
More details on save data recovery functionality will be shared at a future date.
Surprisingly, this isn't the first time something like this has happened this week. A few days ago, "in-game purchases" returned to the ESRB rating on the Animal Crossing; New Horizons game page. And while New Horizons won't support cloud saves, it was discovered this week that users would be able to transfer save files from one system to another at a later date.
Is Nintendo perhaps listening to fan feedback? Tell us what you make of this in the comments below.
[via nintendoeverything.com]