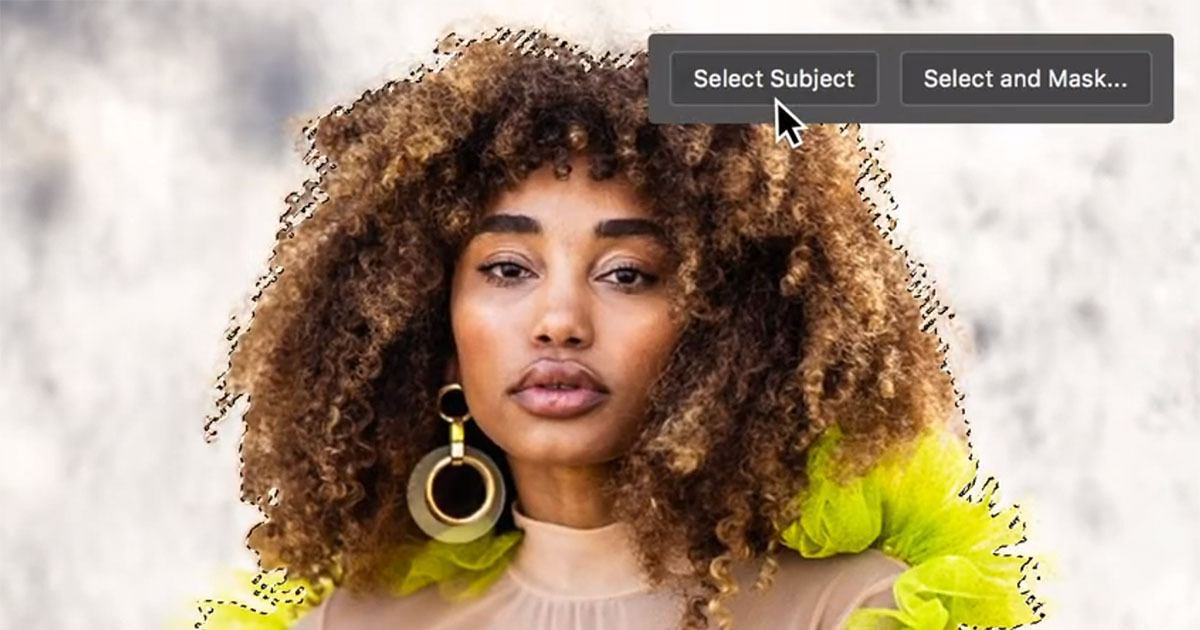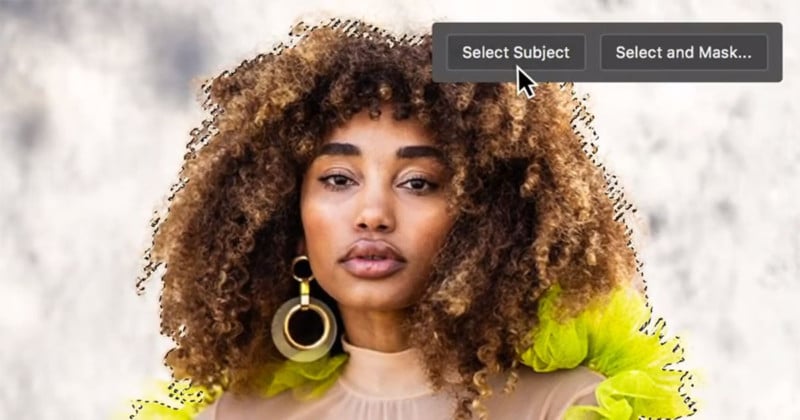 Early this morning, Adobe unveiled a massive feature drop across the entire Creative Cloud ecosystem. Every app that matters to photographers—from Photoshop, to Lightroom, to Camera RAW—has been updated with exciting new features, design updates and, well, some new logos, too.
There's a lot to cover here, and we're not even touching on the non-photo updates to Premiere Pro, Premiere Rush, InDesign, and other CC apps. Let's take the photography updates one at a time:
Photoshop Updates
Adobe is making a big deal about today's Photoshop update, pointing out that it's "the largest batch of features since the Adobe MAX conference in November, 2019." This includes some performance improvements, but the main feature Adobe is touting is the new and improved AI-powered Select Subject tool.
Basically: it can now select people with far more subtlety, cutting out even complex hair hair patterns at an extremely high level. Check out the comparison between 2019 Select Subject and 2020 Select Subject below:
You can see the impressive new feature in action below:
In addition to the update above—and some less relevant updates for photographers—Adobe also added one key feature to Photoshop on the iPad: the ability to "Edit in Photoshop" straight from the Lightroom app.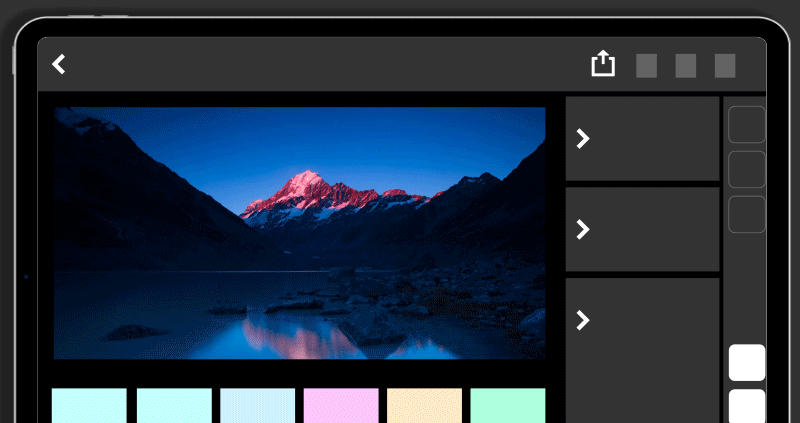 So-called app "interoperability" was a huge missing piece of the Adobe mobile workflow for photographers, and now that's been fixed. You can go from Lightroom Mobile, to Photoshop on the iPad, and back without ever exporting or saving anything along the way.
Camera RAW Updates
Speaking of Photoshop, its integrated RAW photo editor Camera RAW has received a major re-design so it doesn't look like it should be running on Windows 95. The "modern" UI is meant to mirror Lightroom for a more seamless experience no matter which app you're using, and navigation in the app has been vastly improved.
Here's a summary of key updates from Adobe's announcement post:
Image adjustments and batch processing is more intuitive and simpler to navigate. Sliders now look and feel more like Lightroom. New Crop tool improvements consolidate functionality into more convenient options. The Curves UI is updated and simpler to use and to visualize changes. In addition, the controls can now be stacked vertically to reduce the number of clicks required to find the functions you need.
And a sneak peek at some of these improvements in action:
You can learn more about all of the updates Adobe made to Camera RAW here. Probably a good idea to bookmark that page just in case you get lost trying to navigate the "new" Camera RAW… lots of features and tools have been moved around.
Lightroom Classic Updates
In addition to receiving its own distinct LrC logo, the so-called Lightroom Classic has received some major updates as well.
The biggest update is the addition of "Local Hue," which adds Hue control to the Local Adjustments. This can be used more practically, to clean up skin tones, or it can be used creatively to swap out entire colors in specific parts of your image only:
You can dive deeper into this update—which is also available in Camera RAW—at this link.
Another useful feature is ISO Adaptive Presets, which can apply the same edit differently depending on the ISO of the image that is being manipulated—e.g. "different levels of noise reduction to high ISO images and low ISO images."
And for those of you who like to center your images, Adobe has finally added a Centered Crop Overlay:
Finally, no Lightroom Classic update is complete without some much-needed performance improvements. According to the announcement post, today's update improves the performance of Library grid scrolling, Collection search and filtering, and scrubbing Develop sliders.
Conclusion
For a great overview of all of the relevant Creative Cloud updates released for photographers today, check out this presentation by Adobe Evangelist Terry White, or head over to the Adobe Blog where there is a plethora of content covering all of today's announcements.
And, of course, if you have a CC membership, you can try out all of these new features for yourself by updating to the latest version of all the apps mentioned above.